AspDotNetStorefront is a powerful e-commerce tool on its own, but there are a variety of extensions offered to take full advantage of the software's capability.
Browse through the Extension Marketplace at AspDotNetStorefront and you are presented a plethora of extensions designed especially for your AspDotNetStorefront cart. Here's a rundown of the Top Ten most popular Marketplace Extensions for 2011 (based on Sales volumes for 1st quarter 2011):
---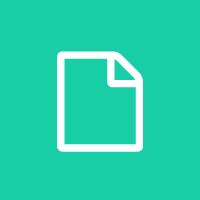 #10: 301 Redirect for AspDotNetStorefront – An add-on to create 301 URL redirects to maintain your SEO ranking during site transfers, or transferring from other platforms. This is useful to maintain continuity between an outdated site and your new cart, ensuring that you don't lose precious SEO ranking. This is also valuable if you maintain a variety of domains resolving to your licensed domain.
Developed by: Compunix
---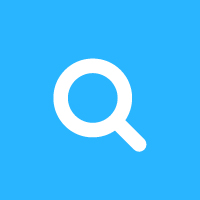 #9: cSearch for AspDotNetStorefront – Beneficial to clients looking for improved AspDotNetStorefront search capabilities when matching criteria such as keyword order (independent of the order the keywords appear in), paging, sorting, etc.
Compunix's search (cSearch) has expanded on the original cart search abilities by adding the following features:
Match all/any keywords in the search – You can match any keywords in the search or set it to only return products that match all keywords entered (keywords may be in any order)
Case insensitive – Case sensitivity is not a problem
Spelling recommendations
Match singular/plural keyword versions
Dynamic filtering – With counts for results:  category, manufacturer, price
Sorting – By Price, Name, and Popularity (ascending/descending option for Price/Name)
Display options – Grid or List layouts
Paging – Automatically creates paging as necessary with Page Size control
Statistics – Daily/all-time keywords, number of searches
Example AspDotNetStorefront site with cSearch: www.medievalcollectibles.com
Developed by: Compunix
---
#8: SingleFeed Integration – Effortlessly integrate with the SingleFeed service and broadcast your products to over 15 comparison shopping engines. SingleFeed makes it easy to drastically increase your site's reach but out of the box AspDotNetStorefront doesn't integrate with their service.
Developed by: Vortx
---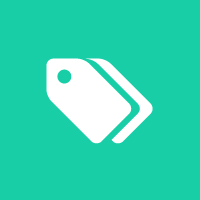 #7: Buy This Get That – Flexible Promotions Add On – Imagine having the ability to offer your customers uniquely configured promotions with virtually unlimited restrictions. From a simple BOGO "buy this one shirt, get this second shirt at 50% off" to a more detailed requirement such as "buy one of anything from the shirts category along with two pairs of pants and $25 worth of ties and receive $4.00 off each of any 12 pair of Dockers brand socks."
This opens up huge possibilities for marketing to your customers on the AspDotNetStoreFront platform. With a start and end date, you can schedule promos to run and expire in the future and they can even be triggered by coupon code.
Example AspDotNetStorefront demo site with Vibe Buy This Get That – Flexible Promotions Add On: Vibe Commerce Demo Site – Riding Toys
Try adding a Riding Toy to the cart, and review the promo message. You can demo the promo tools in the admin console at: Vibe Commerce Demo Site – Admin in the Pricing and Promotions – Configure Promos menu,  Username: admin@test.net Password:   vibeTe$t2
Developed by: Vibe Commerce
---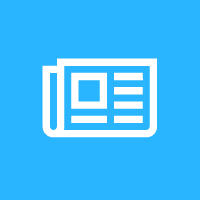 #6: Blog for AspDotNetStorefront – This add on will help your site become an information hub so you can keep your customers coming back. It supports a 2 year blog entry archive, includes reply/comment support on blog entry pages and is fully customizable with style sheets. Blogging has become a common medium for customers to interact with businesses, and to promote your products and show the community that you're serious about what you do.
Example AspDotNetStorefront site with Blog: www.clear2o.com
Developed by: Compunix
---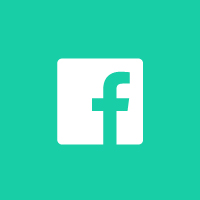 #5:  Facebook Social Commerce App for AspDotNetStorefront – Social commerce is quickly gaining popularity. Retailers are investing thousands of dollars to let their fans shop on their Facebook pages. Compunix has worked hard to develop an affordable solution for retailers using the AspDotNetStorefront platform, opening up their store to potential 500 million users! Facebook has become a social phenomenon never seen before, providing an inspirational platform for shoppers.
Example AspDotNetStorefront site using Facebook Social Commerce App: Halloween And Costumes
Developed by: Compunix
---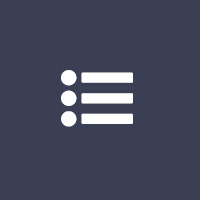 #4: AspDotNetStorefront Commander – With ASPDNSF Commander you can now create .CSV files with the product and variant data you wish to update, edit or delete on your site by simply selecting the columns you want to modify.
The ASPDNSF Commander software will then parse out your .CSV file and convert it into XML format that the AspDotNetStoreFront website understands. Commander R2 includes support for Multi-Language and MultiStore so you can quickly map items to the right store and make sure your locales are up to date.
Developed by: SimRun
---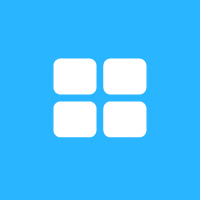 #3: Attribute-Based Filtering and Sorting – for Entity Pages and Search Results (Vibe Trib) – This is an add-on for filtering and sorting your product search results AND entity pages by a list of attributes.
Highlights:
Performance benchmarked using 100,000 products and 300,000 attribute mappings
Completely new and fresh CSS style included
Optimized for even large data sets
Fully AJAX jQuery based UI provides a sleek user experience
Includes AJAX Suggestive Search – aka "search as you type"
Custom pagination control
Supports all main Entities as additional filterable attributes
Use images as clickable attributes instead of text
Use pieces of the add-on that apply to you. If you don't need custom attributes, they can easily be omitted in lieu of all the other UI functionality
New stock availability attribute filter
New ratings attribute filter
New sort options: By Rating and Recently Added
Almost entirely modular and AspDotNetStorefront Source Code is NOT modified by this add-on
Example AspDotNetStorefront site with Vibe Trib: Vibe Commerce Demo Site – Vibe Trib
Developed by: Vibe Commerce
---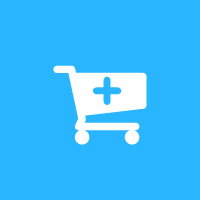 #2: Smart Mini-Cart – Our Smart Mini-Cart for AspDotNetStorefront simplifies cart management, streamlines shopping for multiple items, and makes it easy for customers to checkout.
Designed to seamlessly allow shoppers access to their cart without leaving the product page, Smart Mini-Cart makes it easy for customers to track the items in their cart, keep an eye on their subtotal, and checkout when they're ready, all without taking them off the product page.
The Smart Mini-Cart:
Makes checking out from any page easy
Reassures shoppers their products are getting added with dynamic animation and updated subtotal
Keeps shoppers on the product page after adding something to their cart
Example AspDotNetStorefront site with Smart Mini-Cart: VORTX Demo Site – Smart Mini-Cart
Developed by: Vortx
---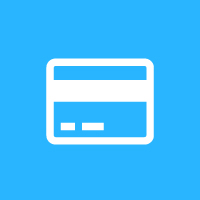 #1: Smart One Page Checkout– One Page Checkout simplifies your store's path to sale, removes "forgot your password" confusion from AspDotNetStorefront, and makes it easier for your shoppers to create an account or purchase anonymously.
Install Smart One Page Checkout and:
Decrease your abandoned carts with a simplified dynamic checkout
Increase customer satisfaction with optional, easy to use 'Anonymous Checkout' and 'Create an Account' functions
Reduce your customer service calls by fixing the "Lost Password/Temp Password" confusion in AspDotNetStorefront
Example AspDotNetStorefront site with Smart One Page Checkout: VORTX Demo Site – Smart One Page Checkout
Developed by: Vortx